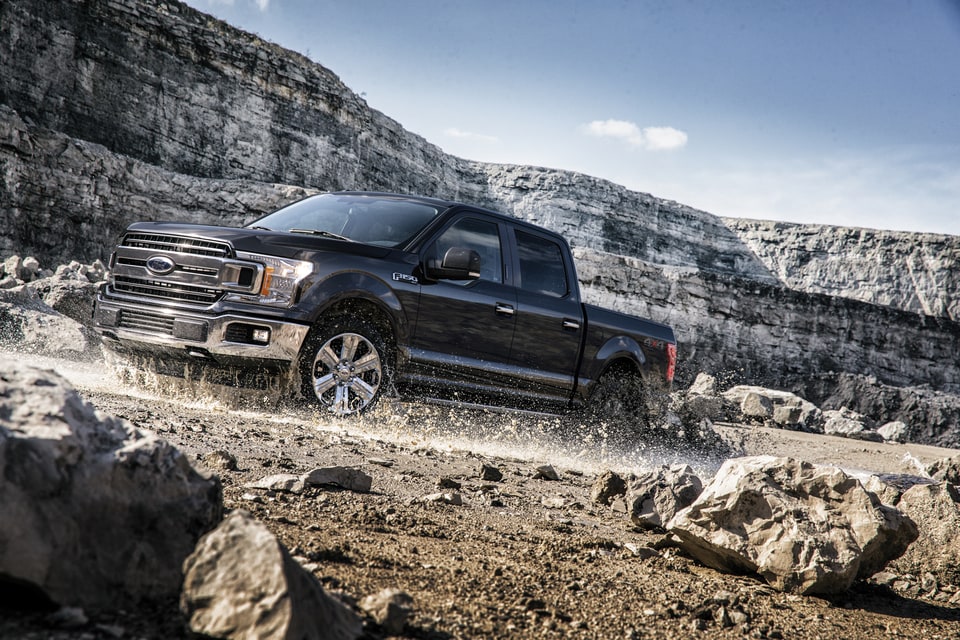 ​If you're looking for a light-duty pickup truck that stands out from the crowd, the Ford F-150 has been doing that for a while, now. The Ford F-Series of trucks has enjoyed over 40 years in the spotlight, touting the title of America's best-selling trucks since 1977. Riding on the wings of innovation, the Ford F-150 constantly edges past its rivals by making it easier and easier to get tough work done, all the while improving upon features dedicated to driver comfort.
Why Buy a Ford F-150?
The F-150 gets plenty of recognition year after year for excellence in a variety of areas from power and safety to value and reliability. But don't just take our word for it. The F-150 recently took home these awards and accolades:
2018 Motor Trend Truck of the Year
2018 Kelley Blue Book Best Buy Award
2018 MotorWeek Drivers' Choice Award for Best Pickup Truck
And that's naming only a few.
The Ford F-150 offers a wide variety of features to help it earn such high praise. Its lineup of potent engine options and a slew of cab and bed configurations make it easy to choose the right truck for the job. The F-150's durable aluminum body, a unique feature, helps to cut back on weight to improve efficiency without sacrificing strength. The truck bed is also made of aluminum, making for a light, powerful cargo area that is more resistant to corrosion and damage.
Learn More
See what makes the Ford F-150 so special for yourself when you stop by our dealership for a test drive today!